SAORI Japanese Broth Tea - plum flavour
SAORI Japanese Dashi Broth Tea - plum flavour (Japanese name: ume konbu cha )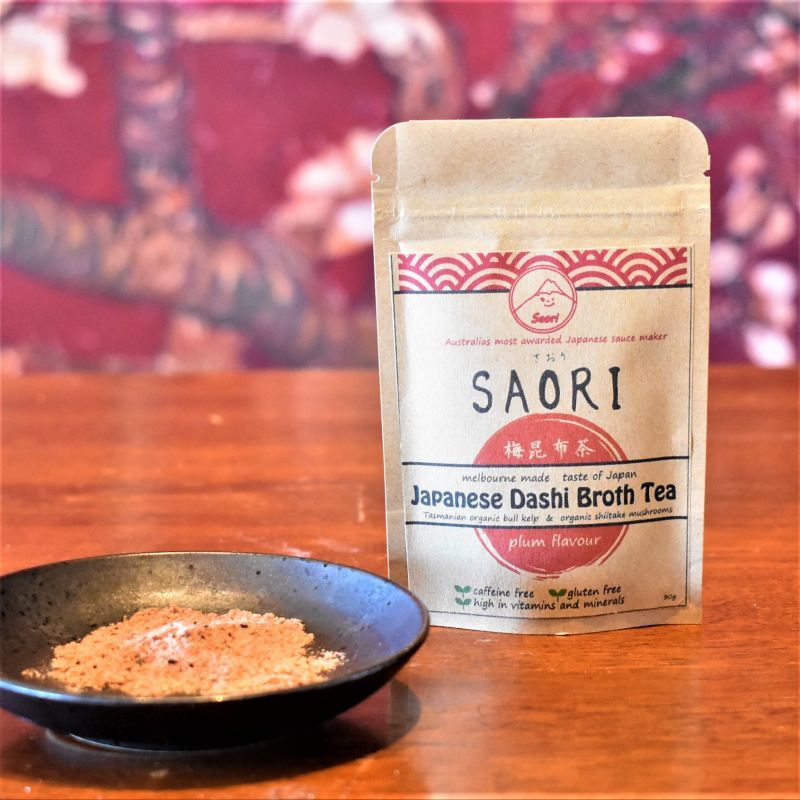 Many customers have asked me if they could use my 100% Natural Japanese Dashi Broth as a tea. This got me thinking that I should create a broth specifically for that use. As a result, I have now created a delicious and healthy broth tea.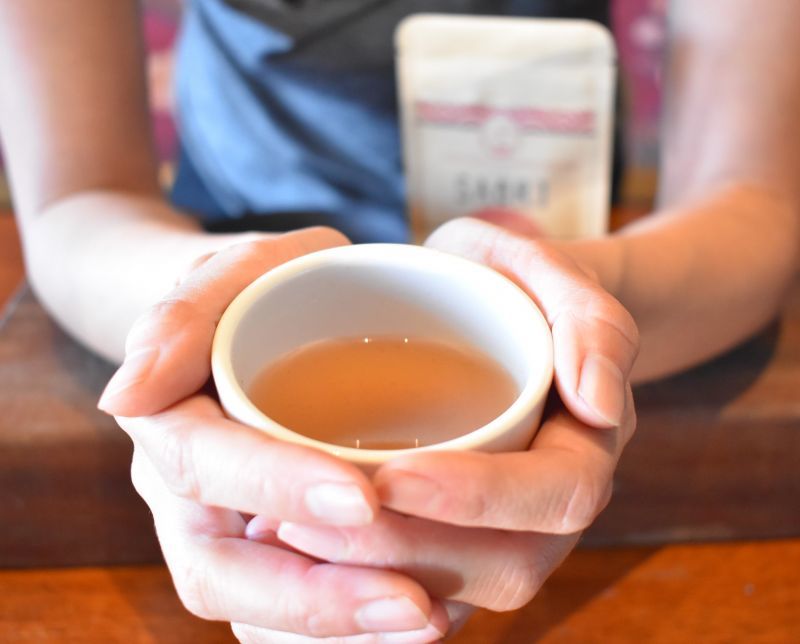 Packed full of nutrition, Japanese Dashi Broth Tea is a FANTASTIC natural immune booster.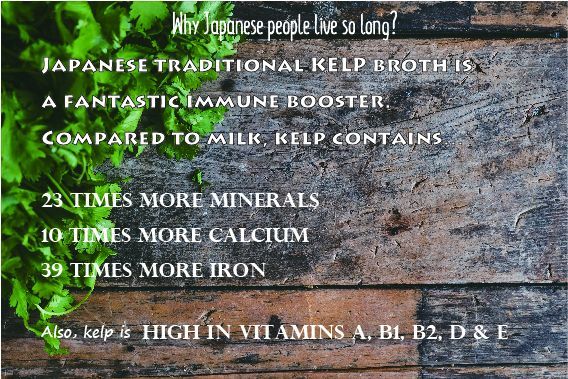 This tea contains fucoidan, which is an appetite suppressant/inhibitor of body fat accumulation AND fucoxanthin which burns body fat.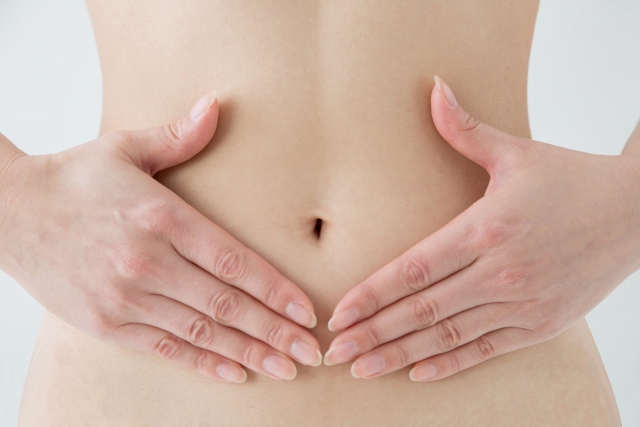 Instructions:
put 1 tsp (3g) SAORI Japanese Dashi Broth Tea in a cup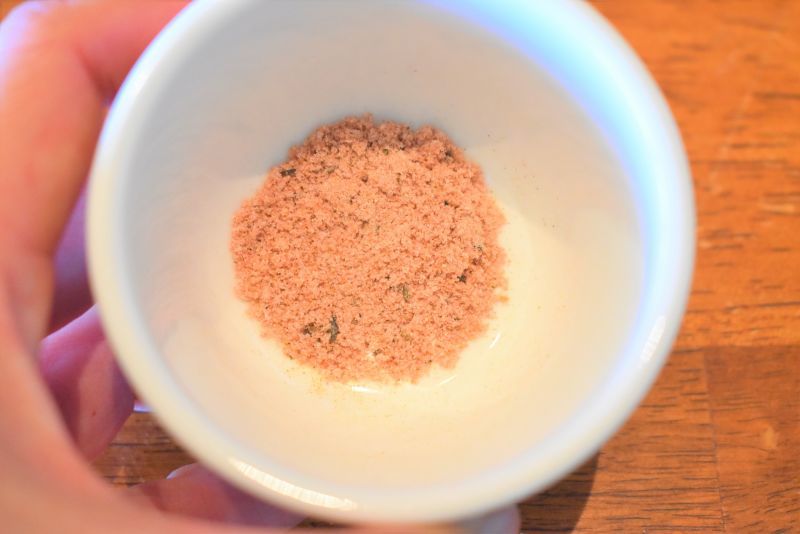 add 200 ml hot water and mix well
Enjoy the taste of Japan!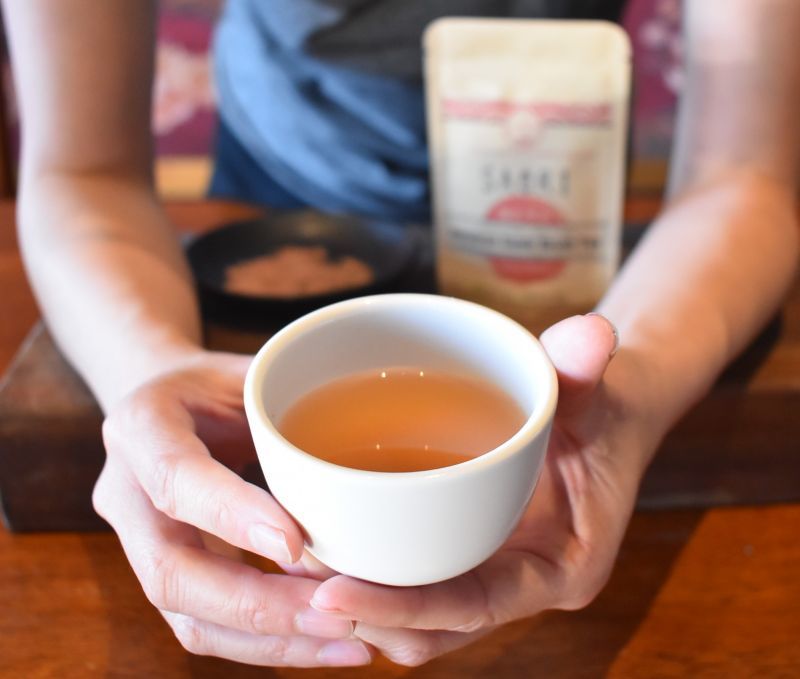 Ingredients
Australian sea salt, coconut sugar, Tasmanian organic bull kelp, Australian plum puree, organic shiitake mushrooms
Net 30g (serves 10)
Made by SAORI Premium Japanese Sauce
Vegan friendly
gluten free
caffeine free