The Ultimate Japanese Tofu Cooking Set
The Ultimate Japanese Tofu Cooking Set
(sauces & recipes set)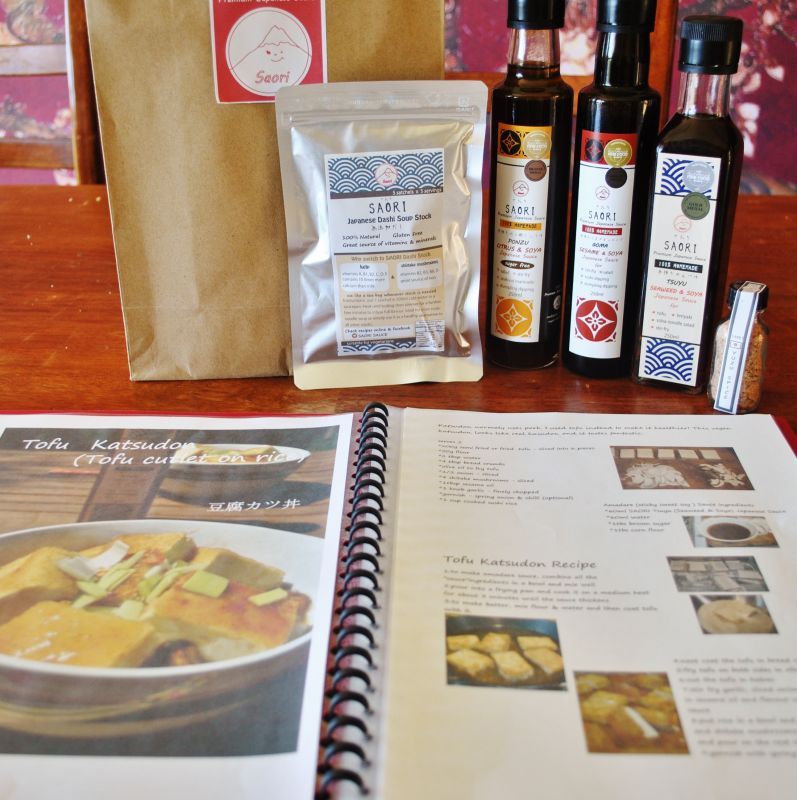 This set includes...
*12 tasty tofu recipes all in one file with easy step by step instructions
*SAORI Seaweed & Soya Japanese Sauce (TSUYU)
*SAORI Citrus & Soya Japanese Sauce (PONZU)
*SAORI Sesame & Soya Japanese Sauce (GOMA)
*100% Natural Japanese Dashi Stock
*Yuzu Spice
Attention: Tofu is NOT boring!
This one of a kind set is:
- for anyone who wants to learn how to turn tofu into delicious Japanese meals
- a unique Christmas gift
- a great way to enjoy & consume tofu on a regular basis
- a fantastic start to a healthier diet
Note:Suitable for beginners to experienced. Easy step by step instructions ensure anyone can cook amazing Japanese meals. So...this is a gift that is sure to please!!!