Gluten Free Seaweed & Soya Japanese Sauce
Gluten Free Seaweed & Soya Japanese Sauce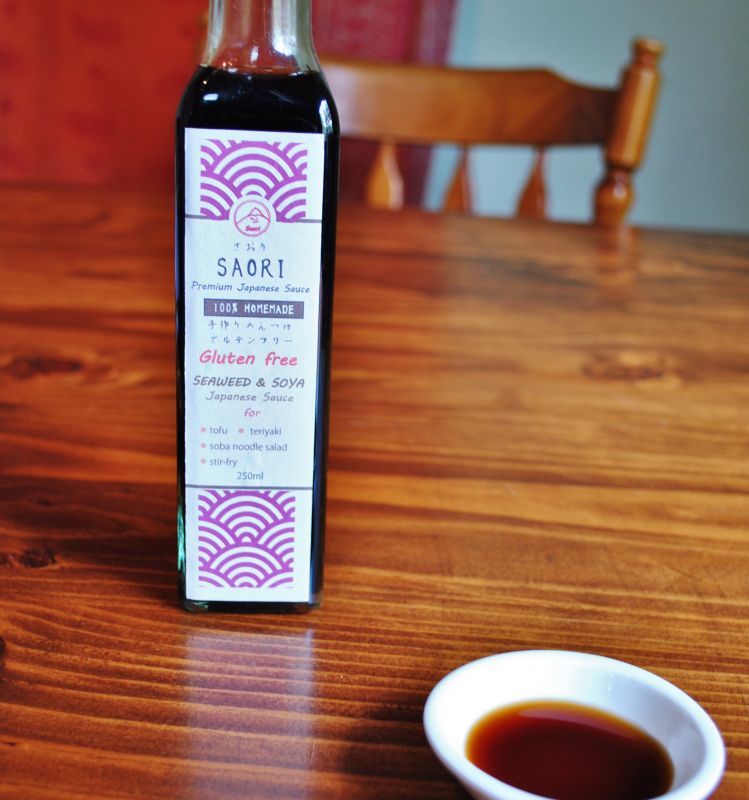 This Gluten Free Seaweed & Soya Japanese Sauce is an alternative sauce to our gold medal winning Seaweed & Soya Japanese Sauce. About 80% of Japanese cooking uses this flavour,for example, it makes teriyaki, agedashi tofu, stir-fries or have it with Soba noodles....just to name a few.
It has a very similar flavour to Seaweed & Soya Japanese Sauce.
........................................................
NET: 250ml
Ingredients: seaweed stock(konbu dashi),Tamari soy sauce (wheat free soy sauce), white wine, brown sugar, sea salt
CONTAINS: SOY
gluten free and suitable to vegetarians
STORE IN A COOL DRY PLACE
REFRIGERATE AFTER OPENING
Made by SAORI KOJIMA
44 Thompson Rd, Upwey, Vic
Made in Australia
All SAORI Premium Japanese Sauce is 100% homemade and 100% natural.