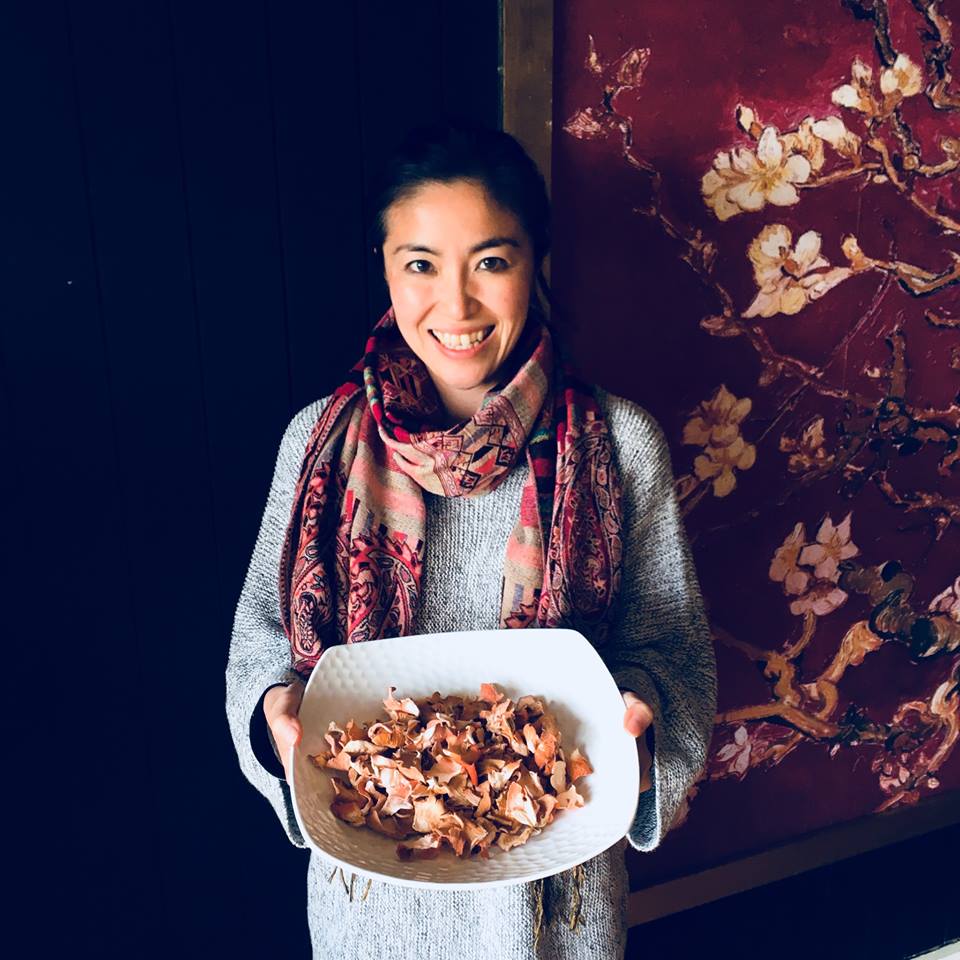 Saori Kojima founded her brand of traditional Japanese sauces and seasonings in 2013 in her newly adopted home of Upwey, in Victoria's leafy Dandenong Ranges.
When Saori first moved to Melbourne from Hokkaido in 2011, she was delighted to discover the incredible array of fresh produce and ingredients available, but found it difficult to find authentic Japanese sauces and condiments that were not overly processed and full of unnecessary additives and flavour enhancers. Having always been accustomed to preparing food from scratch in Japan, she began making traditionally prepared sauces for her own enjoyment.
At first her intention was to simply to recreate the flavours of home to share with her family and friends, but what began as a hobby soon flourished into an award winning business.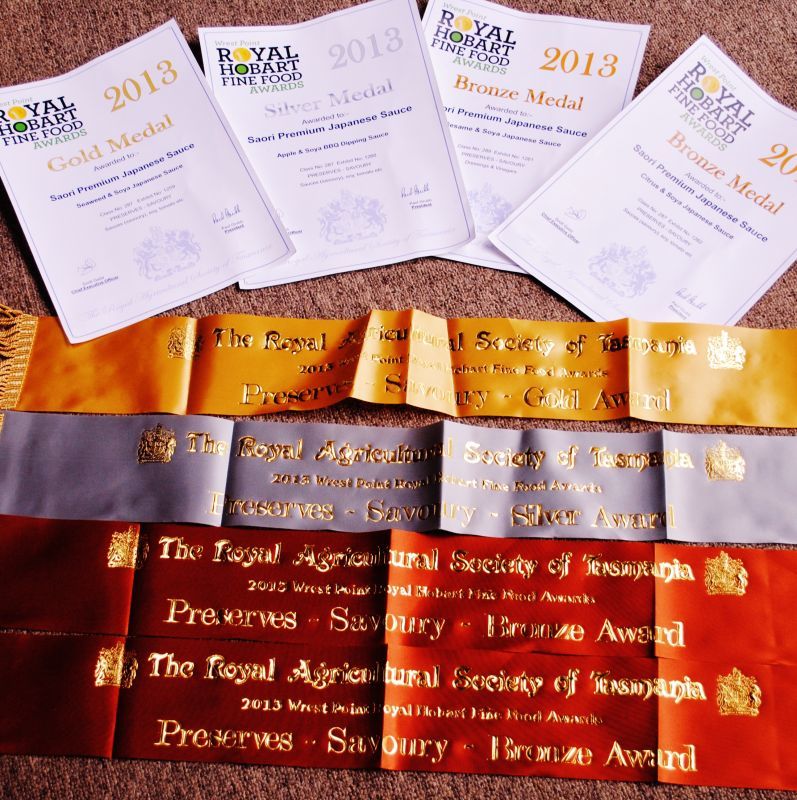 Between 2013 and 2019 Saori's products have won a total of 10 medals at the Australian Food Awards, Melbourne Food Awards and Hobart Fine Food Awards.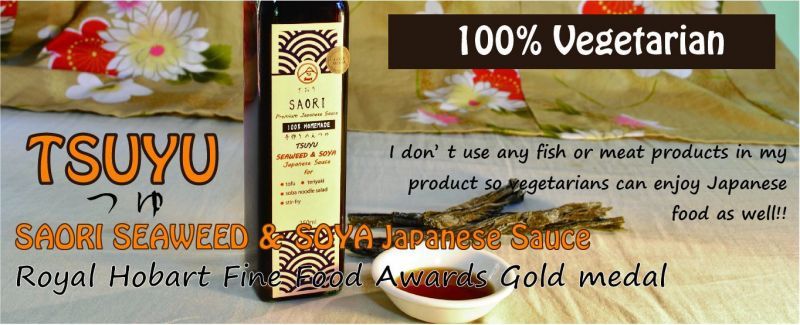 (SAORI Tsuyu Sauce won a gold medal from the Hobart Fine Food Awards in 2013)
Saori's guiding philosophy is ' Quality food; Quality life' . With a well founded belief that Japanese cuisine is one of the healthiest in the world, she has made it her mission to share the benefits of real Japanese cooking with Australian people. 'I want to share my knowledge of easy, healthy and delicious ways of cooking at home. I want to contribute to a healthier Australia!'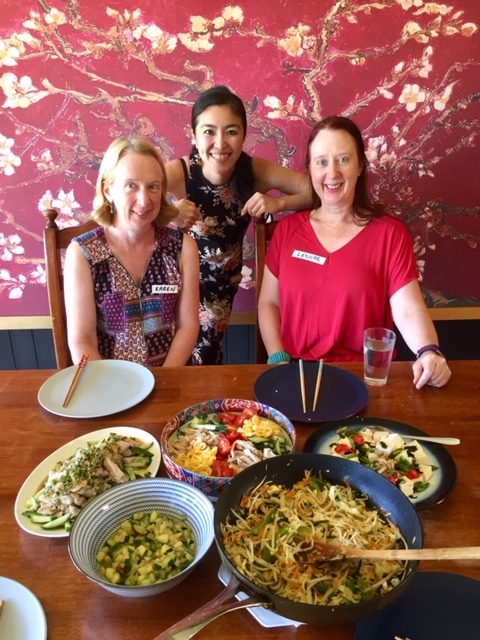 (You can learn healthy traditional Japanese cooking from Saori. )
Having studied health science at Fuji Women's University in Sapporo, Hokkaido, Saori combines her knowledge of nutrition and traditional Japanese cooking, in particular fermentation, to produce sauces, condiments and seasonings of exceptional quality and flavour.
Her products use a combination of fresh ingredients from Australia and high quality Japanese ingredients such as fermented Japanese soya sauce, pure, unsweetened fermented rice mirin and first grade kelp from Hokkaido.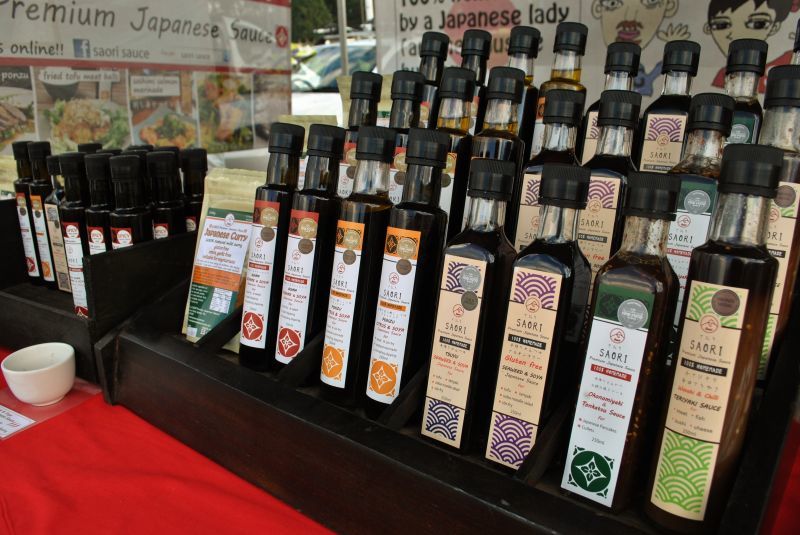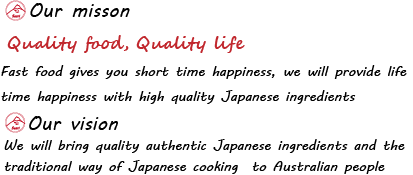 All the sauces are homemade in Australia.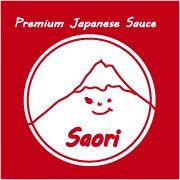 3 Oakdale Road, Upwey, Vic, Australia, 3158
Phone: 0411 225 874 03 8288 1853
E-mail: info@saorijapanesesauce.com.au
ABN 21 651 580 703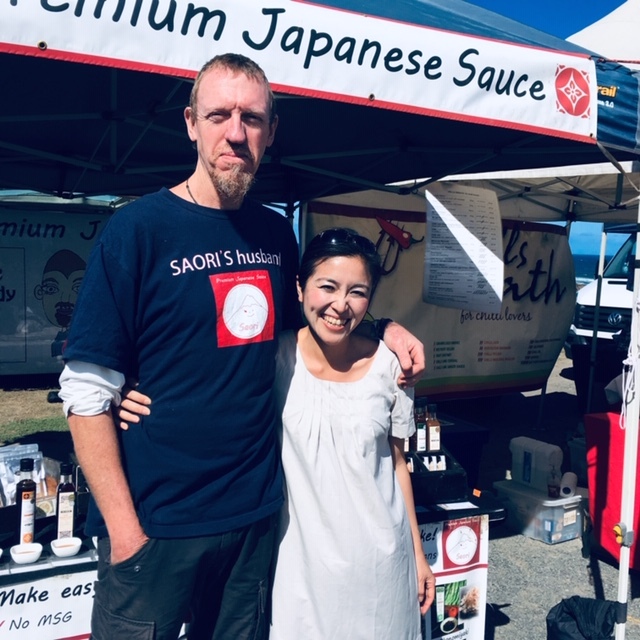 (Saori & her husband, Gordon at a market)
ABOUT SAORI
facebook page - saori sauce
Saori Sauce
Instagram
SAORI's Japanese Food Diary in Australia
https://saorijapaneserecipe.wordpress.com/
【SAORI Premium Japanese Sauce business timeline】
Dec 2012: first established
started SAORI Premium Japanese Sauce range
Aug 2013: Royal Hobart Fine Food Awards 2013
gold medal-
SAORI Tsuyu Sauce
silver medal-
SAORI Apple & Soya Japanese BBQ Sauce
bronze medal-
SAORI Ponzu Sauce
bronze medal-
SAORI GOMA Sauce
July 2014: Royal Melbourne Fine Food Awards 2014
silver medal-
SAORI Okonomiyaki Sauce
silver medal- SAORI Tsuyu Sauce
bronze medal- SAORI Ponzu Sauce
bronze medal- SAORi GOMA Sauce
Aug 2014: Royal Hobart Fine Food Awards 2014
bronze medal-
SAORI Wasabi & Chilli Teriyaki Sauce
Nov 2014: started new product range
"NINJA Seasoning"
Nov 2015: started new product
"SAORI 100% Natural Japanese Curry Mix"
Sep 2016: started new product
"SAORI YUZU SPICE"
Sep 2016: started new product
"SAORI Premium Japanese Dashi Stock"
Aug 2019:Australian Food Awards 2019
bronze medal-Yuzu Spice
Sep 2019: started new product Hokkaio Koji
started new product Japanese Rayu Chilli
I will post you our beautiful sauces...but don't expect to get them in beautiful boxes. We only use recycled boxes and bubble wrap when posting our goods to you. Love food Love nature.