100% Natural Japanese Dashi Broth
SAORI 100% Natural Japanese Dashi Broth (5 family servings)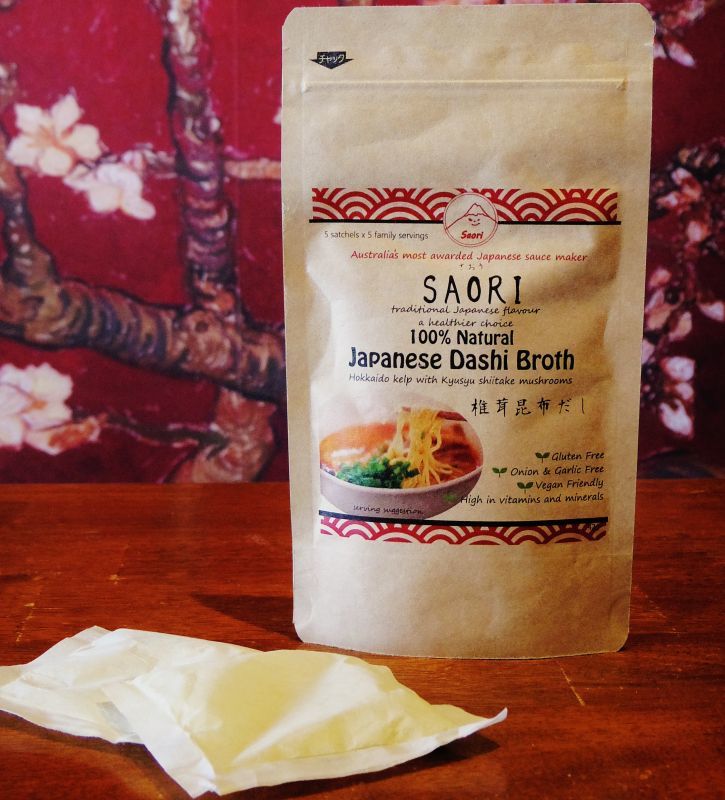 SAORI 100% Natural Japanese Dahi Broth...to make 100% natural Japanese stock. Use like a tea bag whenever stock is needed! It is a fantastic source of vitamins & minerals. So why don't you switch to SAORI Dashi Stock and get all that goodness into your body...as well as enjoying totally delicious meals.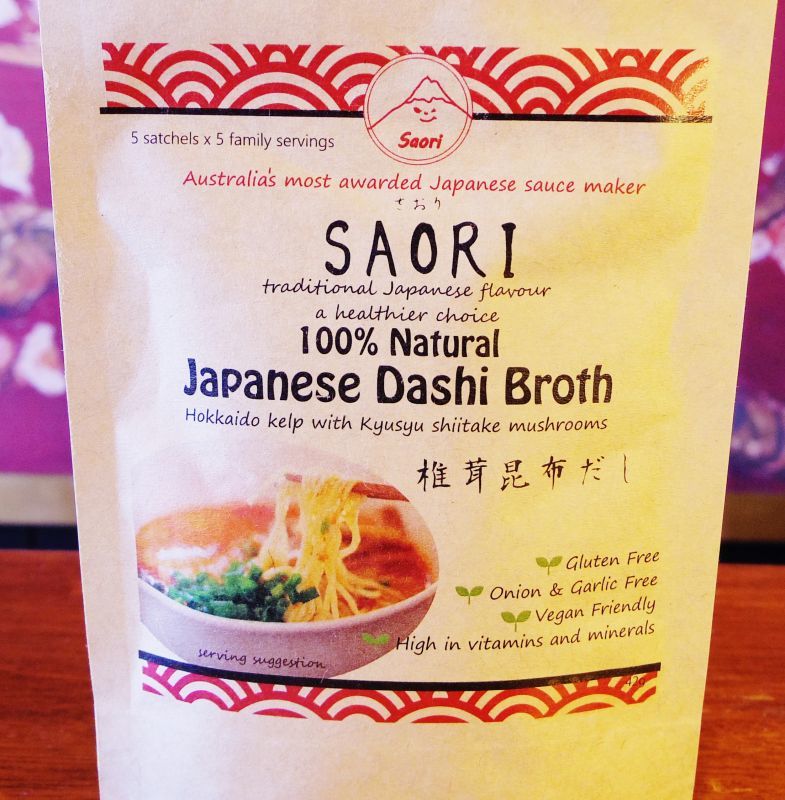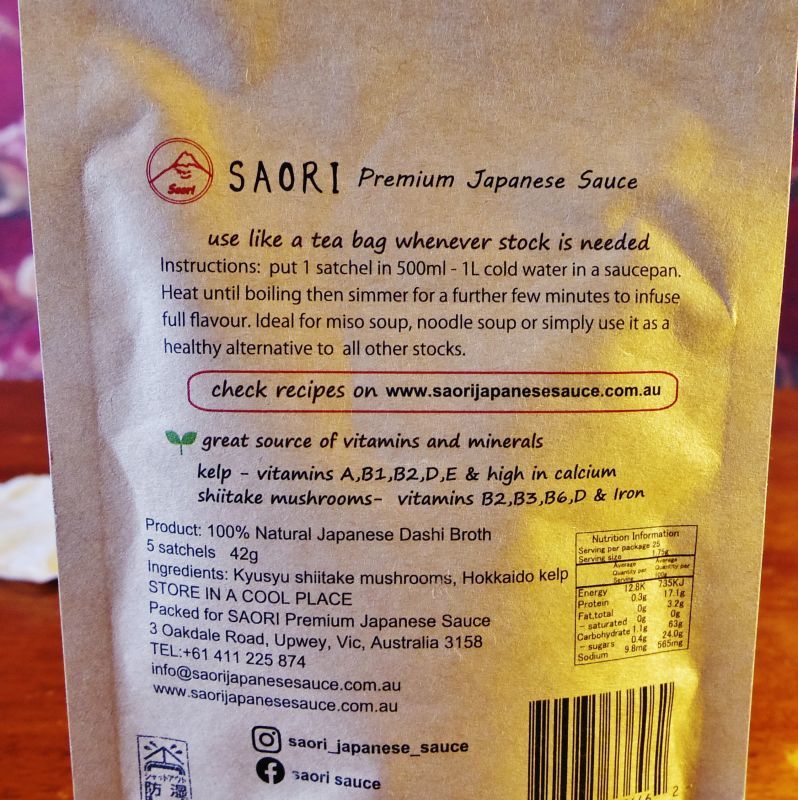 Instructions: put 1 satchel in 500ml-1L cold water in a saucepan. Heat until boiling then simmer for a further few minutes to infuse full flavour. Ideal for miso soup, noodle soup or simply use it as a healthy alternative to all other stocks.
So, what is SAORI Natural Dashi Broth? It is composed of 2 essential ingredients. 1. First grade Hokkaido kelp (kelp is graded in Japan – like we do with wine in Australia) and 2. Tree grown and sun dried shiitake mushrooms from Kyushu (not the less nutritious ones grown and dried on an industrial scale)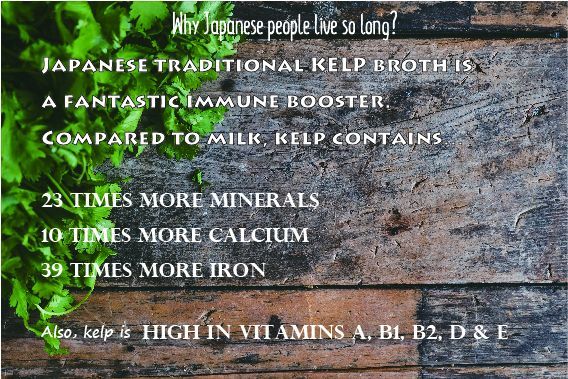 Shiitake mushrooms contain lentinan which helps to protect your body from virus sickness. It also contains vitamins B2, B3, B6, D & Iron.
So… why don't you boost your immune system while enjoying beautiful home cooked Japanese meals?
You can check recipes using SAORI 100% Natural Japanese Dashi Broth from here
Vegan Recipes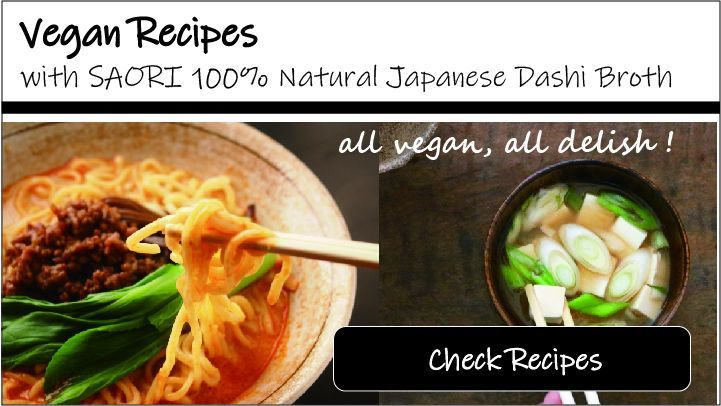 Non Vegan Recipes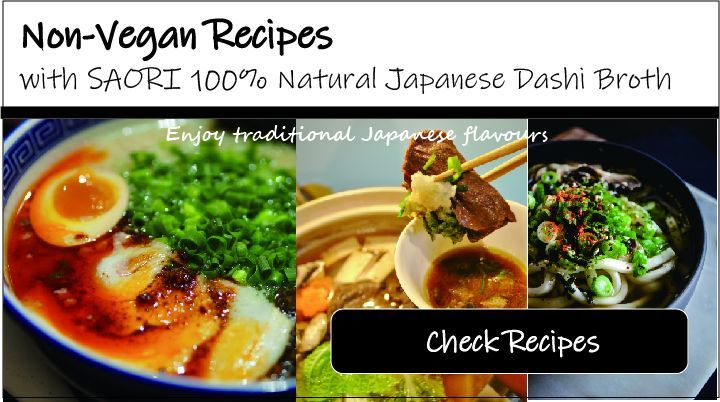 By the way, our shiitake mushrooms are 100% tree grown.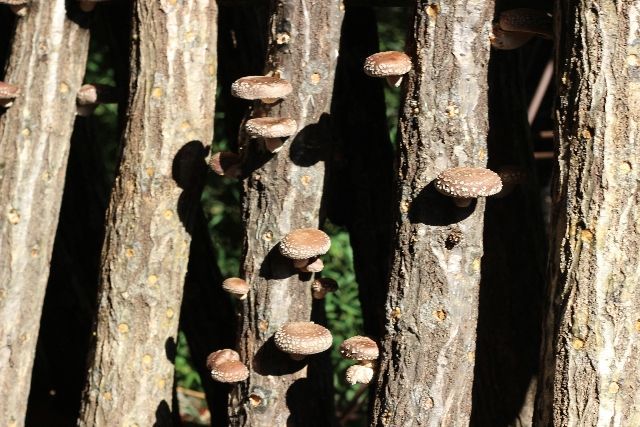 and sun dried.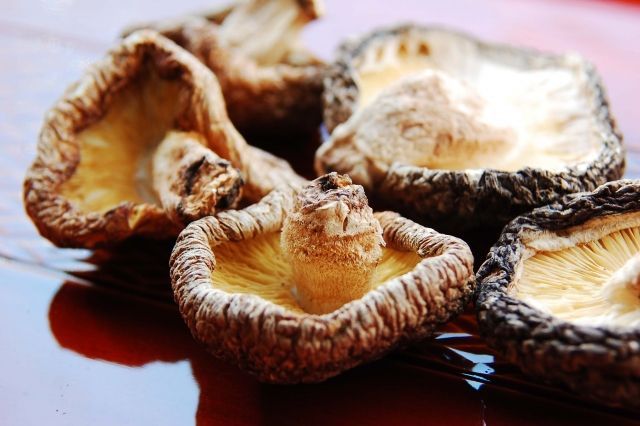 *******************************************************
SAORI Premium Japanese Dashi Broth
Ingredients: Kyushu mushrooms, Hokkaido kelp
5 satchels = 5 family servings
Created by SAORI Premium Japanese Sauce
Made in Australia
100% Natural
Gluten Free
Suitable for vegetarians & vegans