Sushi is very popular but it can take quite bit of time to prepare so I chose to make Sashimi Don (raw fish on top of rice) instead. It is a much easier way to eat raw fish and it tastes fantastic too.
【Sashimi Salmon Don】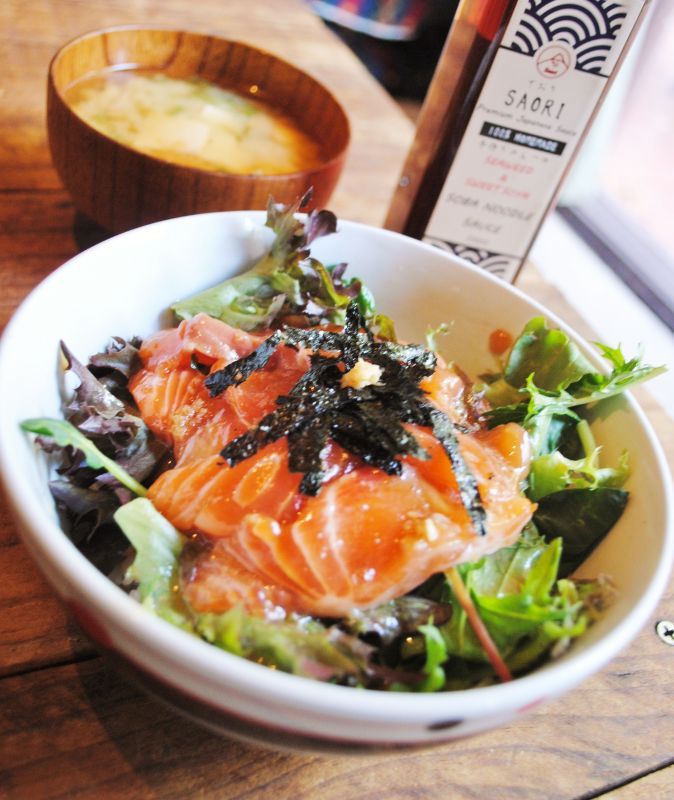 1: marinate thinly sliced salmon in SAORI Tsuyu Sauce with grated ginger for 30 minutes in the fridge
2: make sushi rice: combine 600g cooked sushi or short grain rice,
1 tbs brown sugar, 1 tbs vinegar, 1/2 tsp salt and mix well
3: put sushi rice in a bowl and top with mixed baby salad
and the marinated salmon
4: garnish with thin strips of seaweed (nori)

【Related item】
SAORI Tsuyu Sauce

If you like this recipe..please like or share!