Ginger Pork - Syogayaki
Japanese people are the thinest amongst the developed countries because, in part, we don't eat alot of meat. For this dish I only use about 150g of pork for two or three people. An easy tip to reduce your meat in-take...simply eat more vegetables with your dishes. Even if you are on a diet, you can still eat yummy food this way.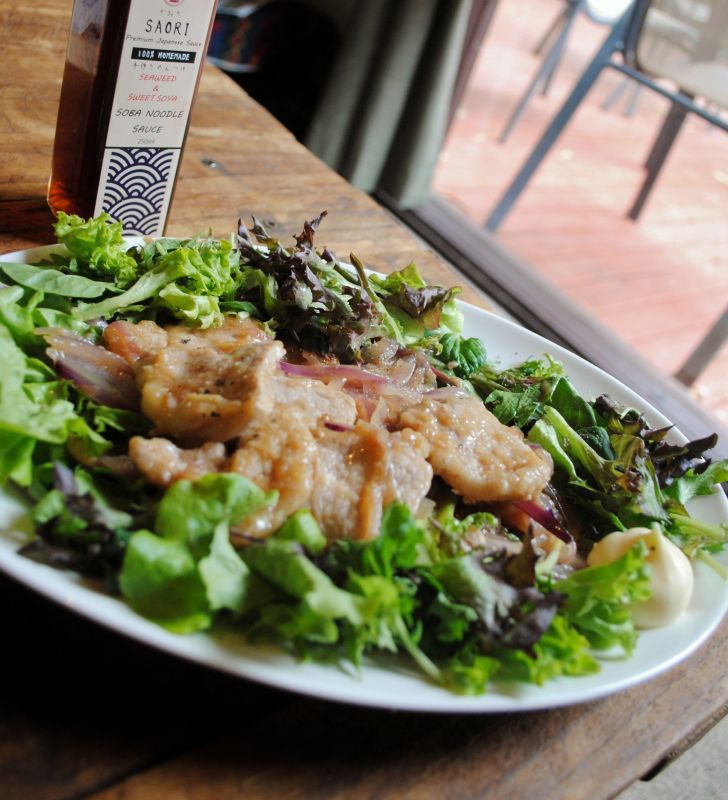 【Ginger Pork (Syogayaki) Recipe】
1: Preparation - thinly slice 150g pork and coat in corn flour
- grate 1 tbs ginger
- slice 1 red or brown onion
2: Stir-fry - put 1 tbs sesame oil and ginger into a frying pan and heat it until you get a nice ginger smell
- fry pork and onion for about 5 minutes.
- add 1 tsp brown sugar and 50ml of Soba Noodle. Cook until golden.
3: Serve with salad and mayonaise (optional)
If you like this recipe, like or share please! 【Rerated Item】
Seaweed & Soya Japanese Sauce