Australian Style Fried Dim Sims Recipe
Our son loves eating fried dim sims at markets. I had actually never seen this kind of fried dim sim in Japan or any other Asian countries until I moved to Australia. A customer at a market told me that they are unique to Australia.
Our son likes them so much so that I tried making them.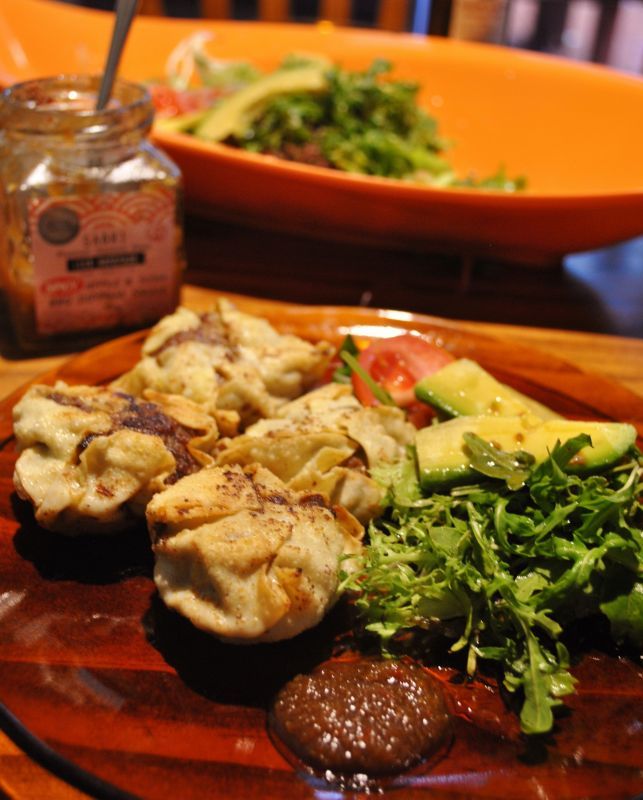 *30 won ton skins - square wrappers which you can find at
Asian grocers in the fridge section
*300g minced pork or beef
*3-5 finely chopped mushrooms
*1/2 finely chopped onions
*1 egg - beaten
*2-3 tbsp SAORI GOMA (Sesame & Soya Japanese Sauce)
*2 tbsp corn flour
*olive oil for frying
*Spicy Apple & Soya Japanese BBQ Sauce for dipping


1:combine mince, mushrooms, onions, egg, corn flour and SAORI GOMA in a bowl and mix well.
2:from the bottom, wrap 2-3 tbsp mixture in each won ton skin
3:put 1-2cm of olive oil in a frying pan
4:cook the dim sims on both sides until golden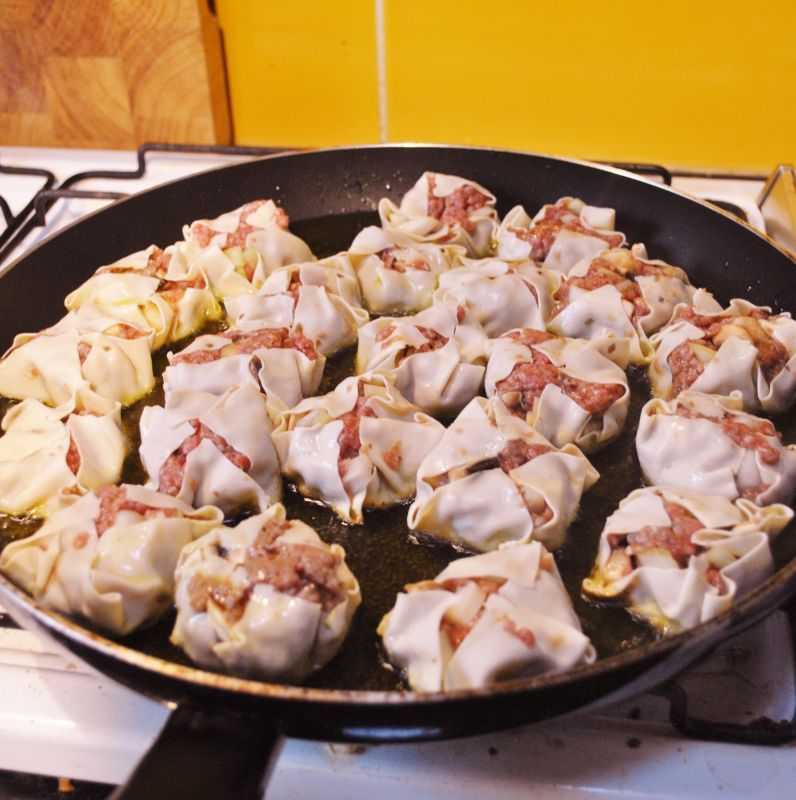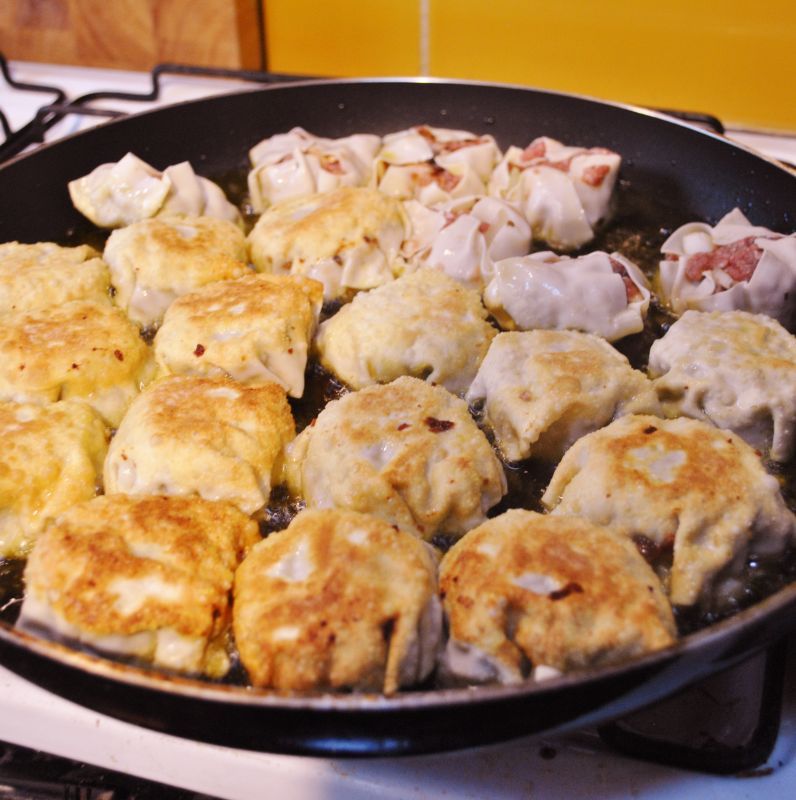 5:Use Apple & Soya Japanese BBQ Sauce for dipping

They were absolutely YUM! I have a feeling our son (and my husband) will ask me to make them all the time from now on.

Related Items
SAORI GOMA
http://saorisauce.ocnk.net/product/5

Apple & Soya Japanese BBQ Sauce
http://saorisauce.ocnk.net/product/4

Spicy Apple & Soya Japanse BBQ Sauce
http://saorisauce.ocnk.net/product/10