Steamed Pork/Beef buns Recipe (Nikuman Recipe)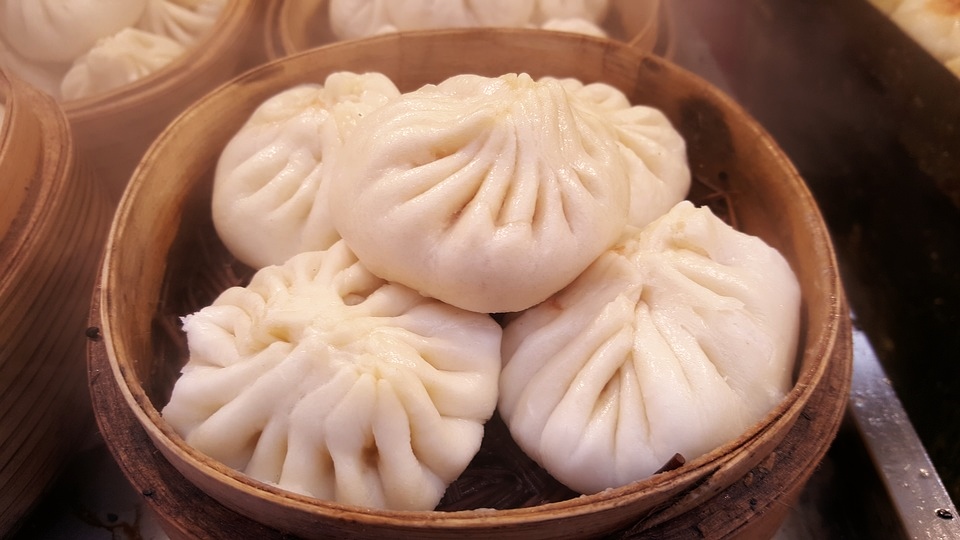 In Japan, my husband and I used to buy them from a street shop.We ate them while they are really hot. It was a great way to warm us up on the way home in long cold winter time.
This is my son's favorite meal and he requested these buns for his birthday party.
【Ingredients - makes 6】
for the dough
50g plain flour
150g strong flour
1/2 tbsp dried yeast
1/2 tbsp baking powder
2 tbsp brown sugar
1/2 tbsp olive oil
120ml warm water
for the filling
150g pork or beef mince
1/2 onion - finely chopped
1tbsp grated ginger
1 tbsp SAORI Sesame & Soya Japanese Sauce
1 tbsp corn flour
1 tbsp miso paste
【Steamed Pork/Beef Buns Recipe】
1: to make the dough, mix all the ingredietns in a bread maker, set the timer for "making dough OR mix all the ingredients well in a large bowl and then cover with a wet towl. Leave in a warm spot for 20 mintues to rise.
2: Meanwhile to make the filling, mix all the filling ingredients in a bowl and mix well. Stir-fry the mixture for 5 minutes.
3: Cut the dough into 6 peices and roll them into ball shapes. Flatten them to about 1cm thick.
4: Put 1tbsp filling in the centre of the dough, pull up the sides of the dough and pinch firmly to seal.
5: Prepare a steamer by filling the base with water and bringing it to the boil. Put cooking sheets (or lettuce/chinese cabbage) in the steamer and then place the buns on top. Steam them for 20 mintues on a high heat.
Related item
SAORI Goma ( Sesame & Soya Japanese Sauce)
http://www.saorijapanesesauce.com.au/product/5
SAORI Spicy Goma (Spicy Sesame & Soya Japanese Sauce)
http://www.saorijapanesesauce.com.au/product/44
Check out more dumpling recipes↓↓↓