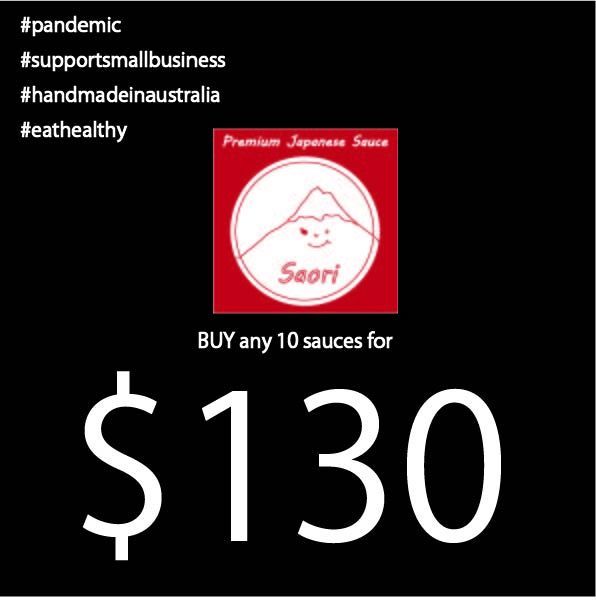 Choose ANY 10 of our beautiful Japanese sauces for $130 + postage
Due to the corona pandemic, we will have NO INCOME from our usual big events (they have all been cancelled over the next few months). Even some of the farmers markets are closed.
Without YOUR help,we won't be able to continue to run our business...and if that happens, you won't be able to buy SAORI SAUCE any longer!
Please help us.
How to order...
1: add to cart
2: when you put your address, put the 10 products you want to purchase (product name & quantity) or you can email to info@saorijapanesesauce.com.au after purchase
This deal includes...
ANY of our sauces
100% Natural Japanese Dashi Broth
Drinks
*Curry is sold out and will be back mid Sep
Thank you for supporting small business.