Sapporo Miso Ramen Broth Base
SAORI SAPPORO Miso Ramen Broth Base (serves 4)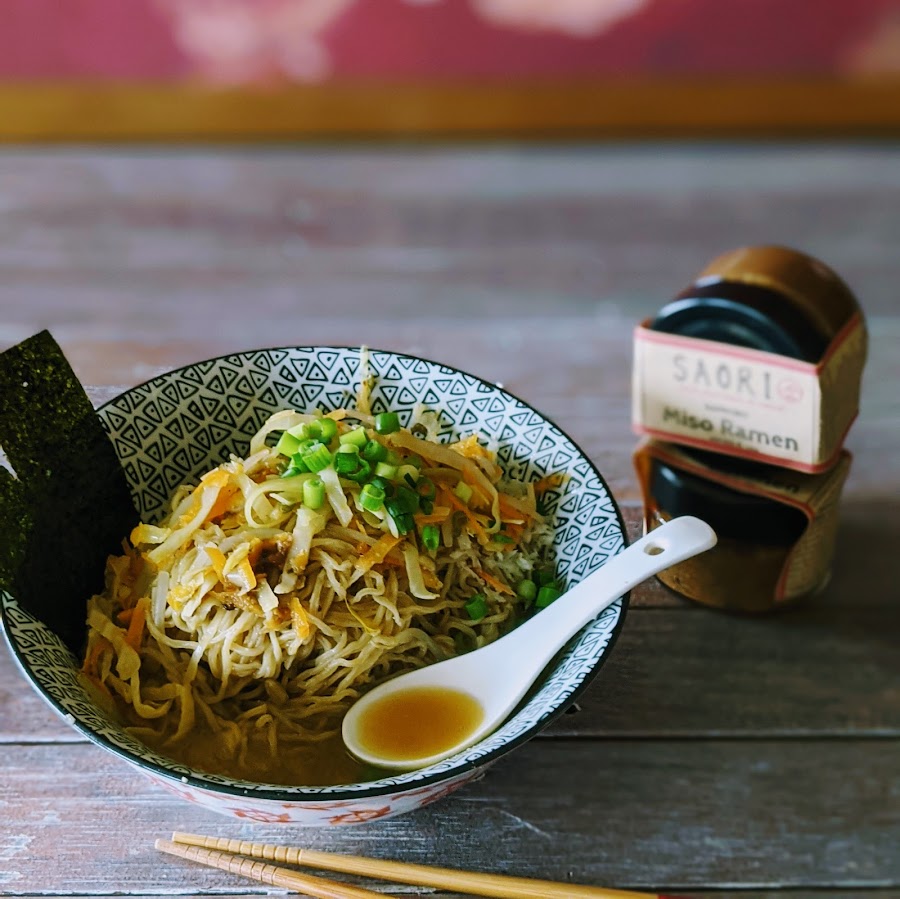 YAY! I have finally created a ramen soup concentrate.
Ramen noodles are delicious but they are normally NOT PARTICULARLY HEALTHY. SO, I created this nutritious broth base using only real ingredients.
You can now enjoy 100% natural, super flavourful Sapporo style miso ramen within 15 minutes.
One of of our customers who has taken my Ramen Noodle Cooking class, said it was the first time she had drank the whole ramen soup in her life.
"SAORI SAPPORO Miso Ramen"is vegan friendly but if you can add a small amount of pork or chicken if you like.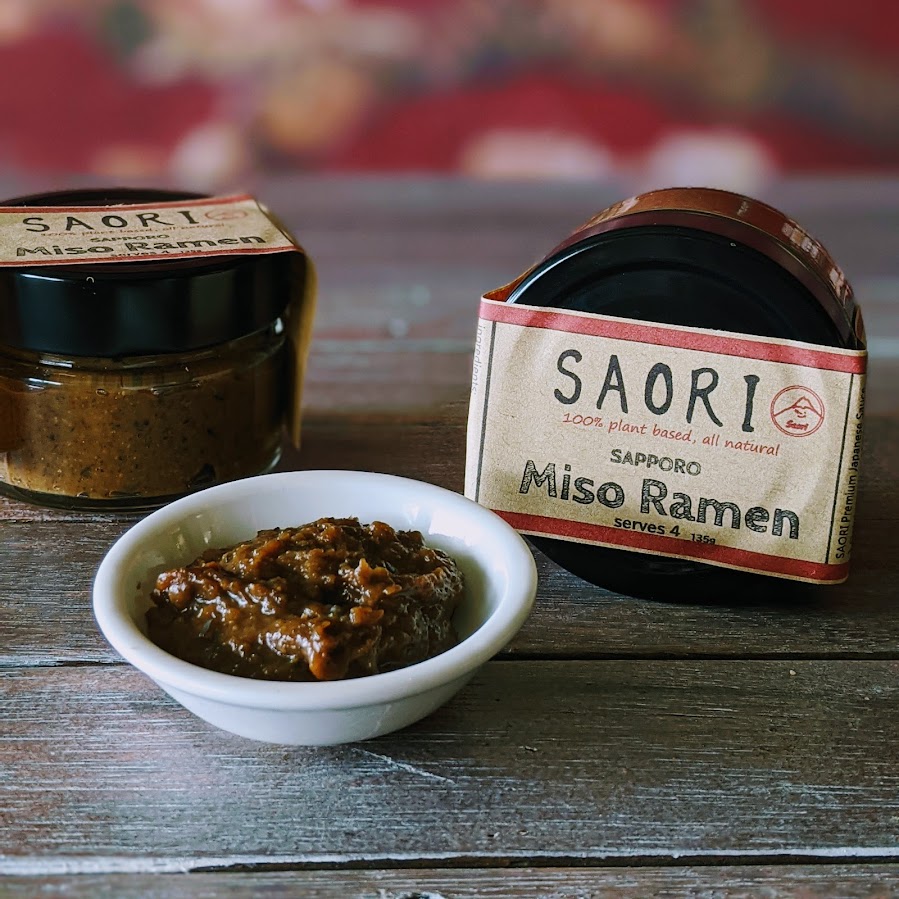 Instructions
Step 1: Stir-fry vegetables (cabbage, beanshoots, carrot etc) and/or 50g chicken or pork (sliced or minced) in sesame oil for a few minutes. Add salt & pepper to taste.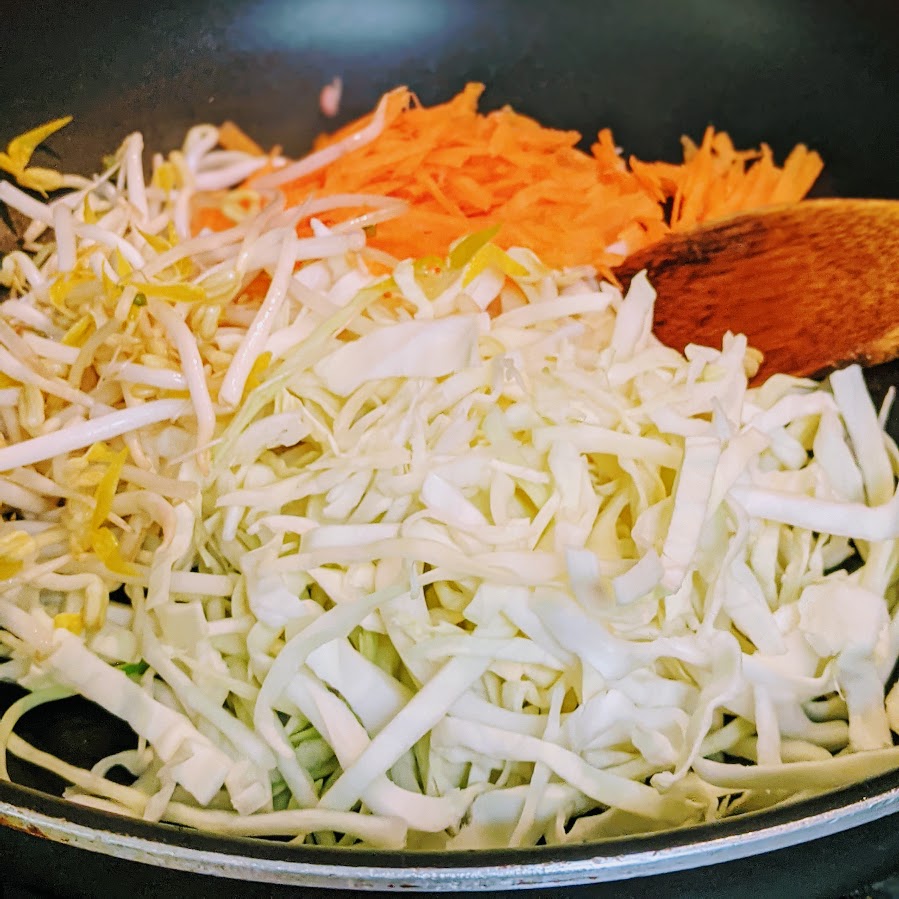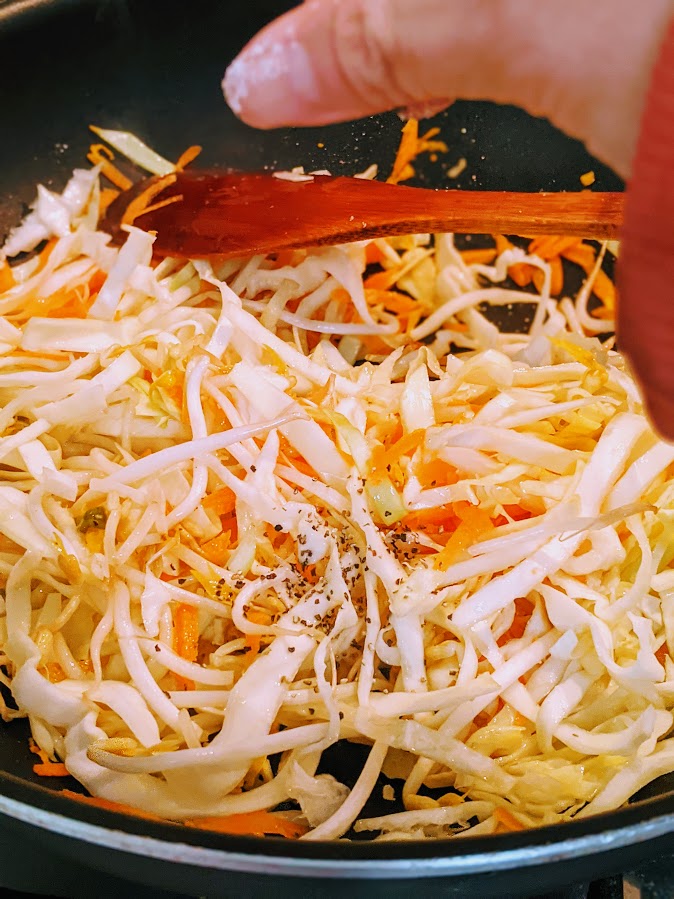 Step 2: Add 250ml cold water, bring to boil & add 2 tbsp SAORI Miso Ramen Broth. Cook a further few minutes.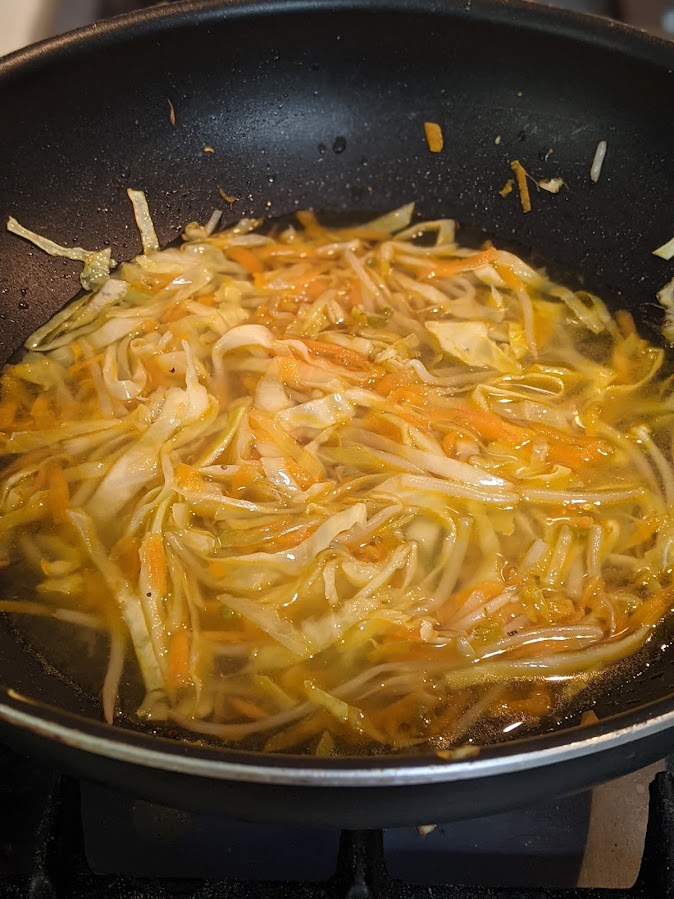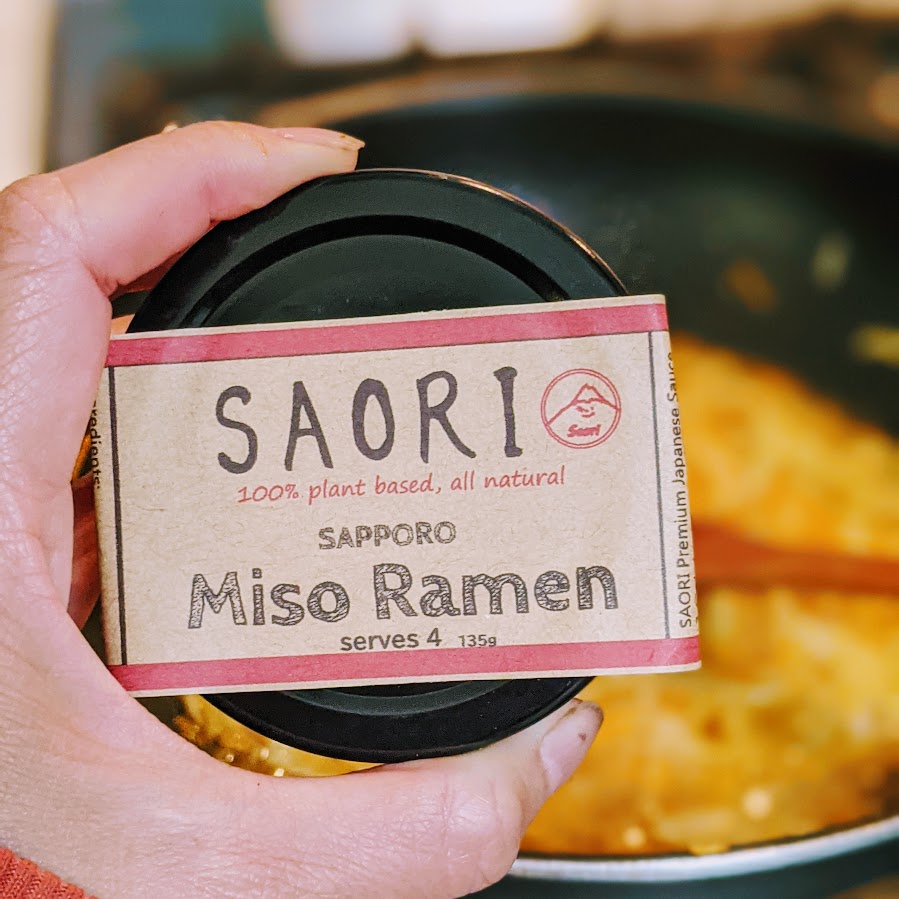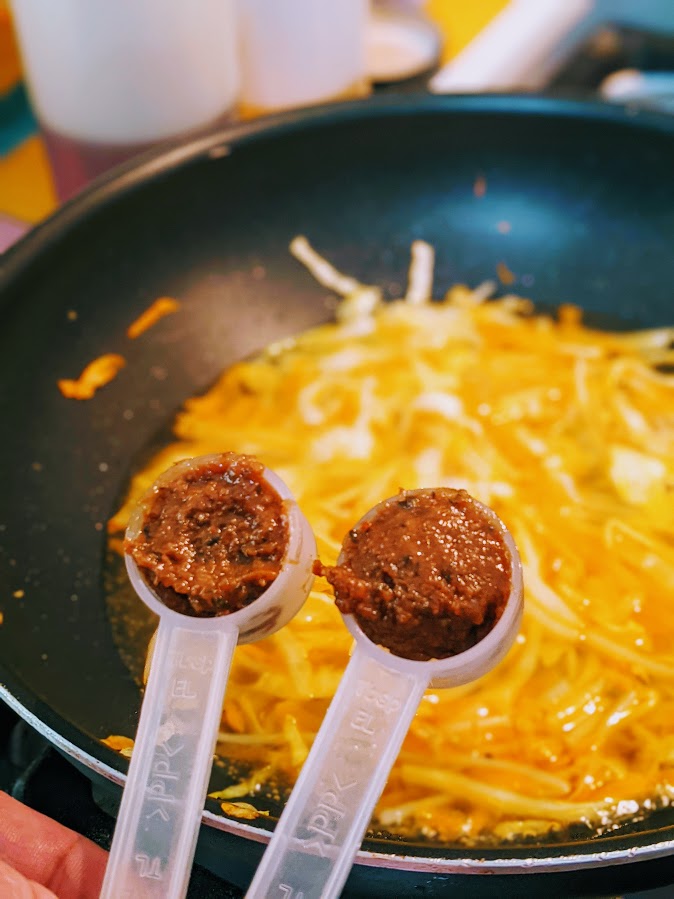 Step 3: Serve with your favourite noodles
Setp 4: Enjoy your home cooked SAPPORO Miso Ramen☆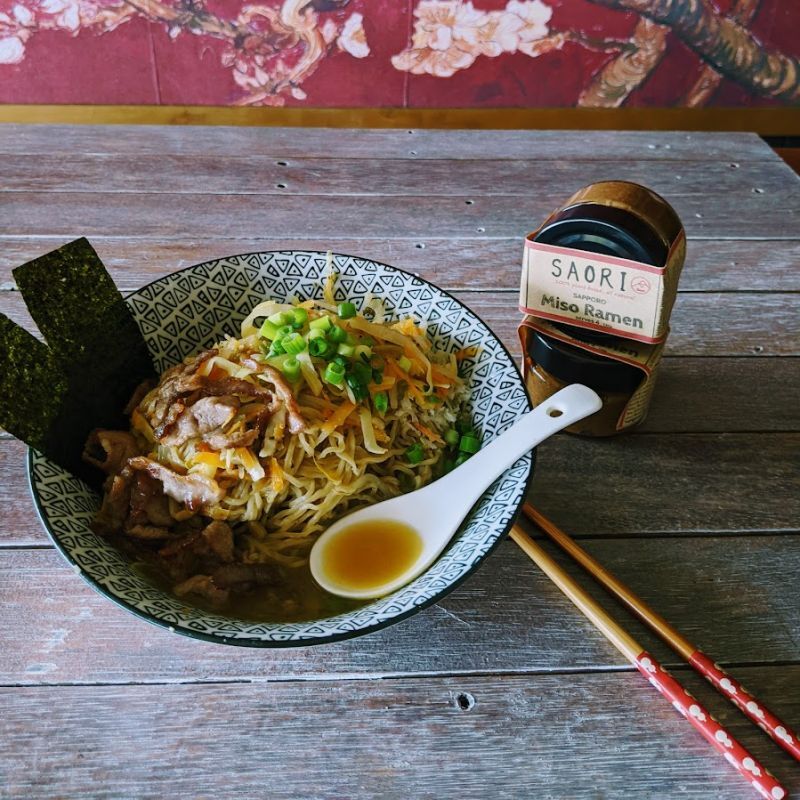 Ingredients:
miso (soy beans, rice, salt), onion, apple, fermented Japanese soy sauce (wheat), pure sesame oil, brown sugar, garlic, organic shiitake mushrooms, organic Tasmanian bull kelp, sea salt, chilli
Contains
Soy, Wheat
NET 135g
Store in cool dry place. Refrigerate after opening
Made in Melbourne - 100% homemade