Easter Egg Rice Balls recipe
Easter egg rice balls recipe
Easter is coming! Are you worried about eating too much chocolate? Maybe you don't have a sweet tooth? How about Easter -Egg Rice Balls for a change? They are a great healthy snack for children, (and adults) too.Make lots of them to share with your family and friends and have a healthy Easter party this year.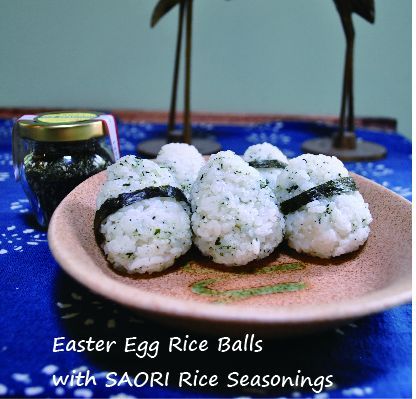 *2-3 cups sushi or short grain rice
*2-3 tbs SAORI rice seasonings
*Nori (seaweed) sheets
1: cook sushi or short grain rice and then mix with SAORI rice seasoning in a bowl
2: wrap 50g rice mixture in cling wrap and make them into egg shapes
3: cut nori into strips and wrap around the centre of the rice eggs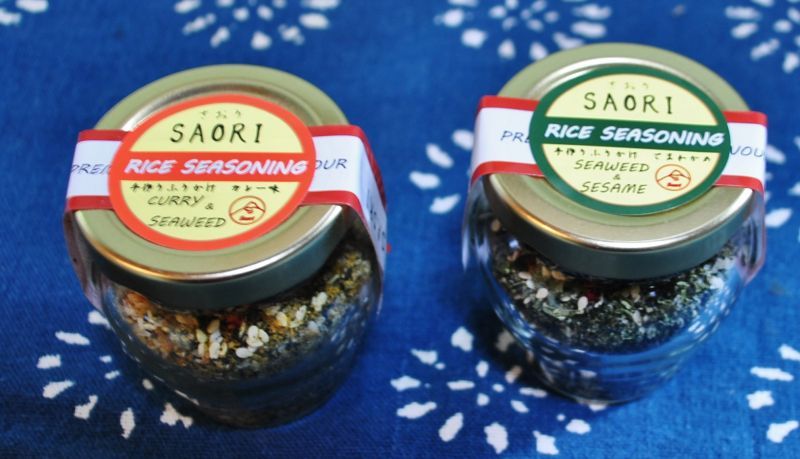 When I make them, children always gobble up the curry flavoured ones first.They are a REALLY popular dish at my parties.