Mussel Spaghetti Ponzu Flavor
Mussel Spaghetti Ponzu Flavoured Recipe
Hello, I attended the Portarlington Mussel Festival last Saturday...and bought some beautiful fresh mussels!I stayed at my friend's home for the weekend and made them dinner. Thank you for a lovely weekend Glen and Pam!!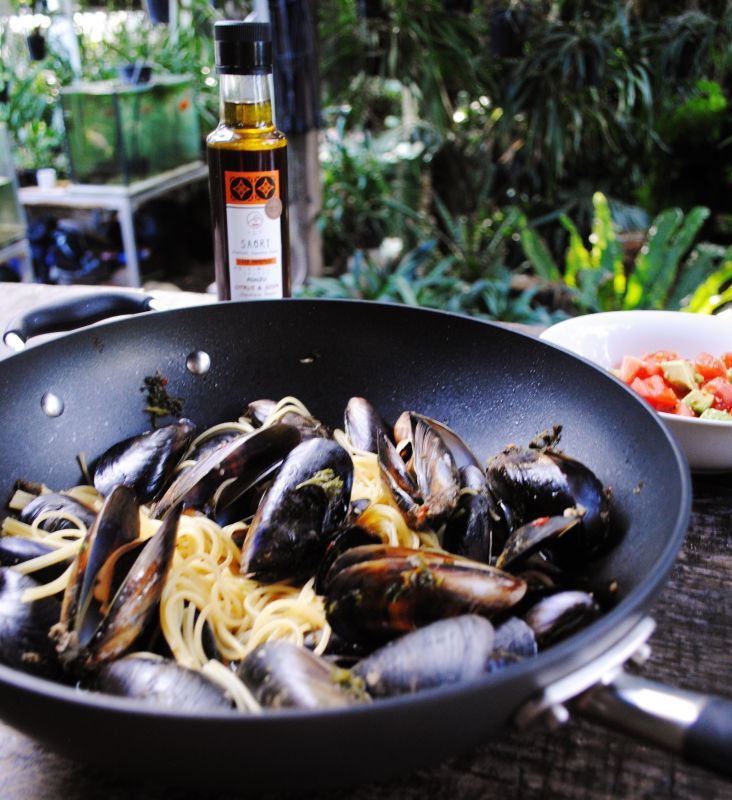 *300g spaghetti
*1kg mussels
*2 tbs olive oil
*50-100ml white wine
*2 pieces garlic - finely chopped
*2 tbs SAORI Ponzu Sauce( Citrus and Soya Japanese Sauce)
*dried chilli and parsley for garnish
1: fry garlic in olive oil in a pan until golden
2: add whole mussels, pour in white wine and cover with lid
3: while you are cooking the mussels, boil the spaghetti
4: When the mussels are all opened, mix in the cooked spaghetti and flavour with SAORI Ponzu (Citrus) Sauce
5: garnish with dried chilli and parsley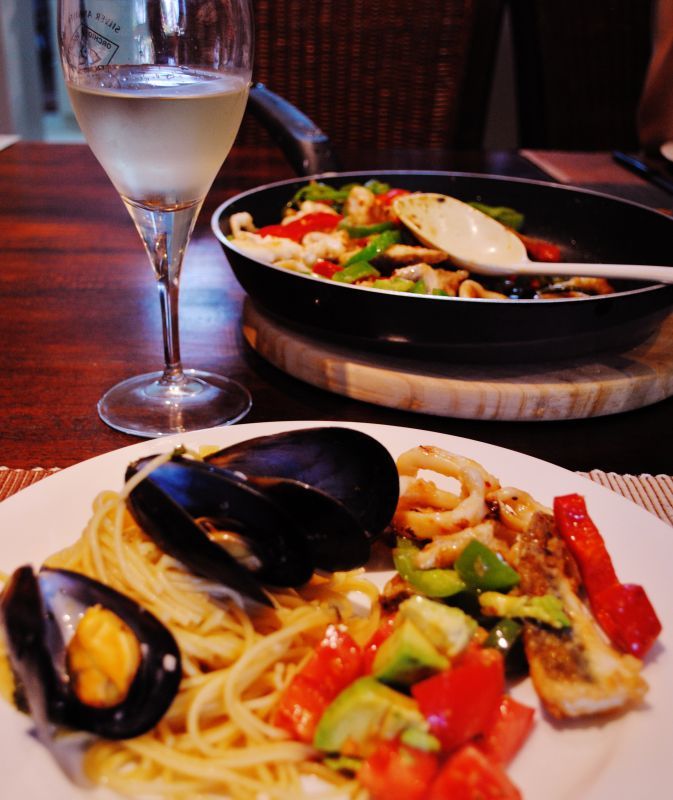 I cooked the meal in this kitchen. What a view!