Cold roast beef / lamb with Ponzu Recipe
Cold roast beef/lamb with Ponzu Recipe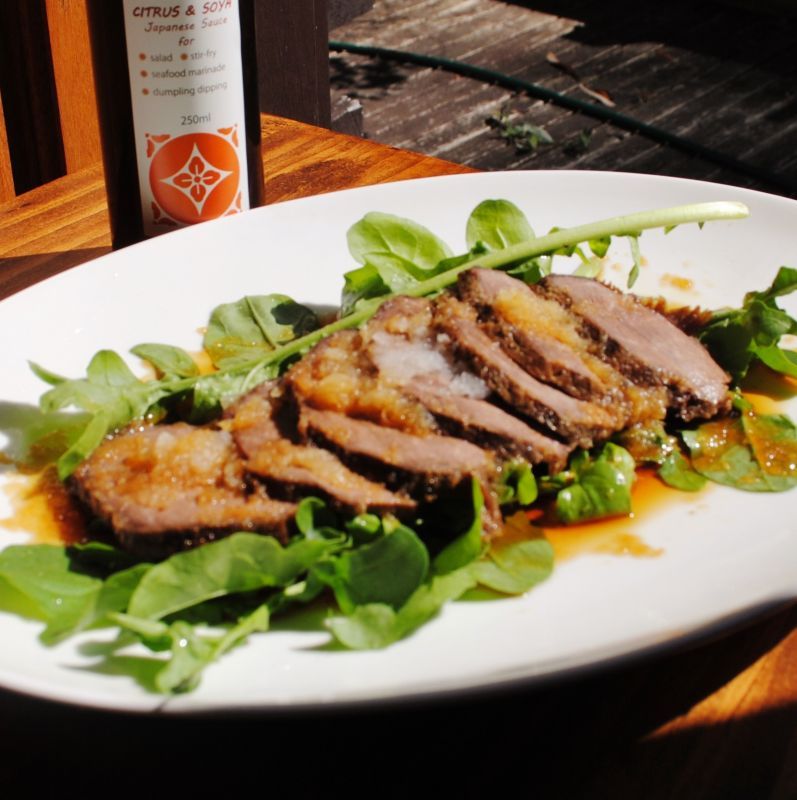 I love this time of the year! Nights are getting cooler and daytime is still hot! My husband made an Aussie roast dinner last night so we have some left-over roast beef.This recipe makes the most of your left-overs. If you don't have any left-overs...just go to your local shop and buy some sliced roast beef or lamb.
Simply drizzle SAORI Ponzu (Citrus and Soya) Dressing onto your cold roast beef or lamb. It tastes even better if you garnish with daikon ( Japanese radish) and cracked pepper.
Serve on a salad.
This tastes best cold. Mmmm...I think daikon & Ponzu is one of my favorite combinations for this summery weather.